Spain , Barcelona 2 Months Summer Volunteering Project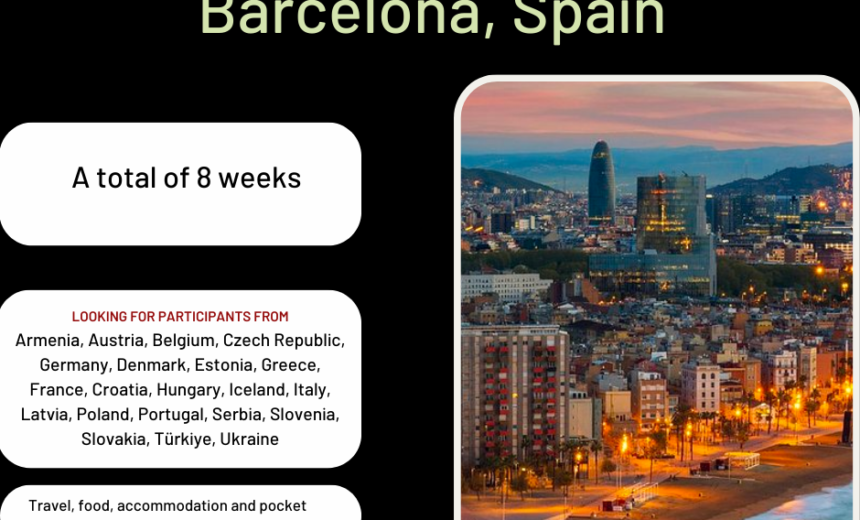 "Beyond borders" is a special program that is funded with the aim of promoting volunteering activities among people who have fewer opportunities.
COCAT, the organization behind the "Beyond borders" program, is committed to promoting diversity and inclusion.
As a part of this program, COCAT provides seven fully-funded opportunities for individuals with socio-economic challenges, educational difficulties, physical and mental disabilities, and other obstacles to participate in international work camps located in Catalonia.
The program's mission is to create opportunities for individuals who may encounter socio-economic, social, educational, physical or mental difficulties, and other challenges.
COCAT recognizes that everyone deserves the chance to volunteer and is dedicated to providing a supportive environment that fosters personal growth and development.
By joining one of our international work camps located in Catalonia, you will have the chance to spend two weeks working on environment, renovation, or archaeological projects alongside other enthusiastic volunteers.
ACCOMMODATION, FOOD AND TRANSPORT ARRANGEMENTS
The options for accommodation vary depending on the location of the work camp in Catalonia. Typically, participants will be staying in rural areas and may be accommodated in tents, schools, hostels, or gyms with necessary facilities (based on the project and hosting organization's planning).
As a participant in the "Beyond Borders" program, volunteers will have access to fully covered travel expenses (according to the Erasmus+ distance calculator), pocket money, and medical insurance.
TRAINING DURING THE ACTIVITY
Prior to departure, volunteers will receive all necessary information from the sending organization's coordinator and the local hosting organization.
The program is seeking participants from various countries, including Armenia, Austria, Belgium, the Czech Republic, Germany, Denmark, Estonia, Greece, France, Croatia, Hungary, Iceland, Italy, Latvia, Poland, Portugal, Serbia, Slovenia, Slovakia, Turkey, and Ukraine.
The activity will take place for a from July 1st, 2023 to September 2nd, 2023
Appy: Click here
Join us our telegram group for more opportunities – t.me/erasmusday