Slovenia Summer Term 5 Week Volunteering Project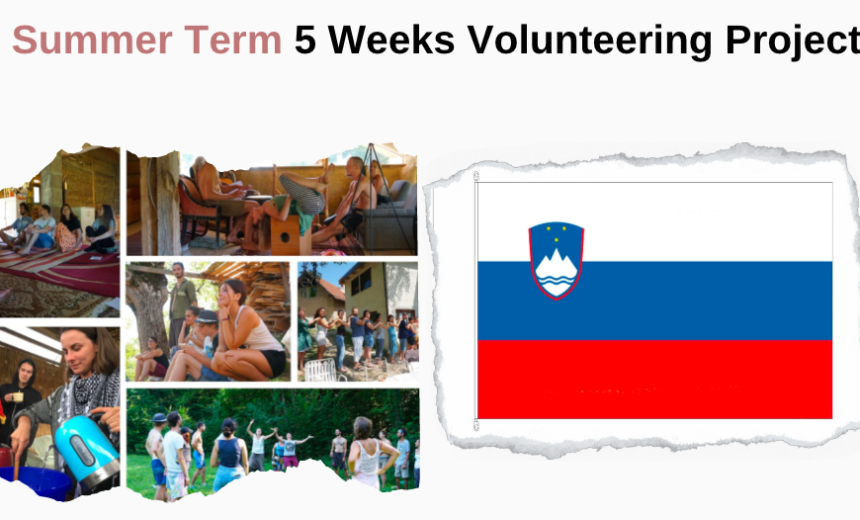 EXPLANATION OF ACTIVITIES FOR THE ESC TEAM VOLUNTEERS:
Daily farm flow
This ESC activity will take place in the sustainable initiative farm, therefore volunteers will have interaction with examples of good practice of low environmental footprint in rural life.
The schedule will include various activities; mainly practical with explanations from different fields of sustainable practices while working (mostly permacultural farming, natural construction, community living, social permaculture, social entrepreneurship, energy resources, water cycle on the estate, natural cosmetics).
Additional activities
The volunteers will be, depending on the need of the farm and also on their interest and motivation, working and serving in a variety of activities and projects/workshops that will take place within the association.
We always try to find the balance that supports everyone involved: the farm, volunteers, family, local environment.
Also open space will be organized where volunteers can lead workshops for other volunteers.
Moreover, the association cooperates with various sustainable and/or local organizations. Therefore, the volunteers will have the possibility to be included according to the needs of the local community and other organizations.
ESC PROJECT, ACCOMMODATION AND TRAVEL COSTS COVERED
It is an ESC project that allows people working with youth to go abroad, to encounter foreign languages and cultures, to network, to learn best practices on youth participation and to contribute to a better world with the support of the ESC programme.
It provides an opportunity to join meaningful work and experiential learning while costs for food, accommodation and traveling (rate for covered traveling costs depends on the distance) are covered.
DURATION OF ESC teams activity:
5 weeks; 13.6.2023 – 18.7. 2023;
arrival day 12.6.2023; departure day 19.7.2023
VOLUNTEERING TEAM: places available for 12 participants
How can you apply?
Join us our telegram group for more opportunities – t.me/erasmusday